If you are new to shooting, this page is designed to help you get started.  Below, we cover basic firearm safety rules, as well as safety rules specific to our facility.  We also recommend some training classes for new shooters, summarize how to apply for your Colorado Concealed Carry Permit, and also discuss how we can help you purchase your first gun.  And finally, we give you a brief overview on using the range.
And remember, if you ever have any questions, please just let us know.  We are always happy to help new shooters get started in the great sport of shooting.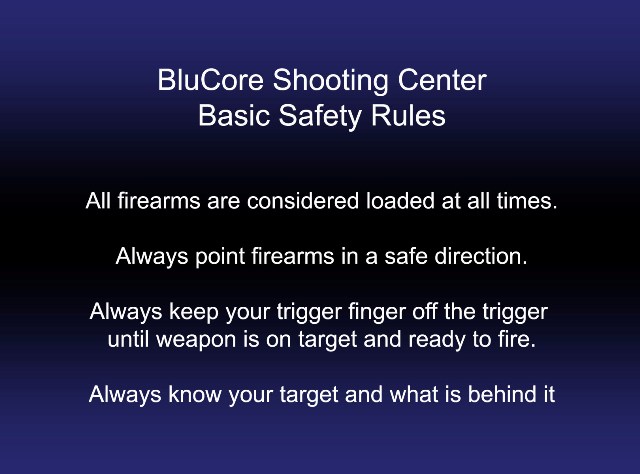 Everyone that handles firearms must understand firearm safety. These are the 4 basic safety rules that you must always follow.
 It is critical that you know and understand these rules and follow them at all times when handling firearms.
To also help ensure everyone's safety, when you enter our facility, we require that all firearms are in a case and unloaded.  If you do not have a case, we have many affordable options available in our retail area.
We also have additional safety rules and policies specific to our facility.  These have been implemented to help ensure the safety of everyone at BluCore Shooting Center.  It is required that you follow these rules at all times when you are at our facility.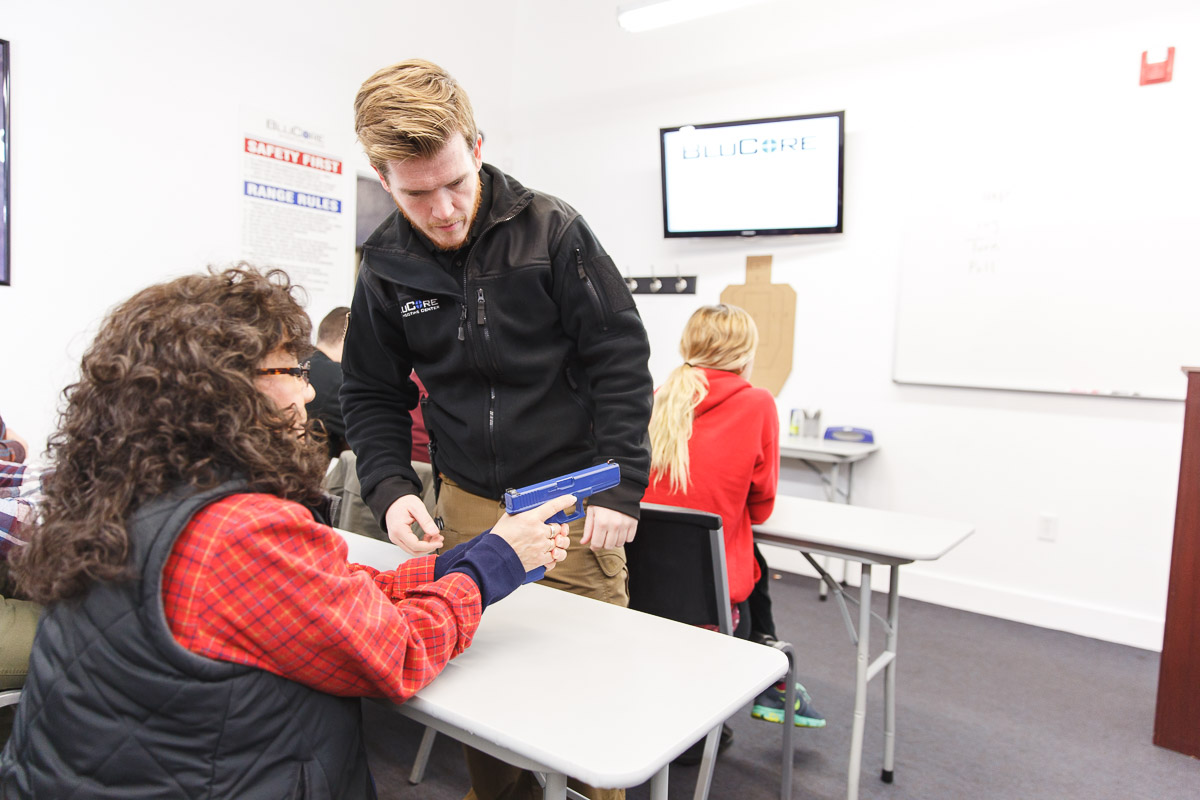 New shooters will benefit from taking advantage of the free classes offered by BluCore Shooting Center.  Our Complimentary Firearms Safety Class is about an hour long and is a great first class for new shooters.  Click here for more information on this class.
Another great class for new shooters is our Complimentary Introduction to Pistol Ownership.  Designed for anyone that has bought, or is thinking of buying, their first handgun, or even someone who has owned a handgun for a period of time, but still wants to get some basic information on operation and maintenance.  Click here for more information on this class.
Our Complimentary Shooting Range Introduction class is a great starting point for someone who has not previously shot on an indoor range and wants to have a better understanding of range "do's and don'ts" as well as safety and proper range etiquette. Click here for more information on this class.
Our
Pistol I class
is a great class for new shooters to begin their training on basic handgun operation and safety. Even if you are ultimately looking to train at an advanced level, this is where you should start. Click
here
for information on this class.
Our Handgun Evaluation class is a unique, fun way to try out 10 different handguns in five different calibers under the supervision of our training staff.  This is a great class for novices, or anyone that would benefit from a wide spectrum shooting experience.
If you are considering getting a concealed carry permit, BluCore's Concealed Carry Class is the best way to get training to apply for your Colorado Concealed Handgun Permit (CHP). Click here for more information.
We have many more classes available, click here for more information.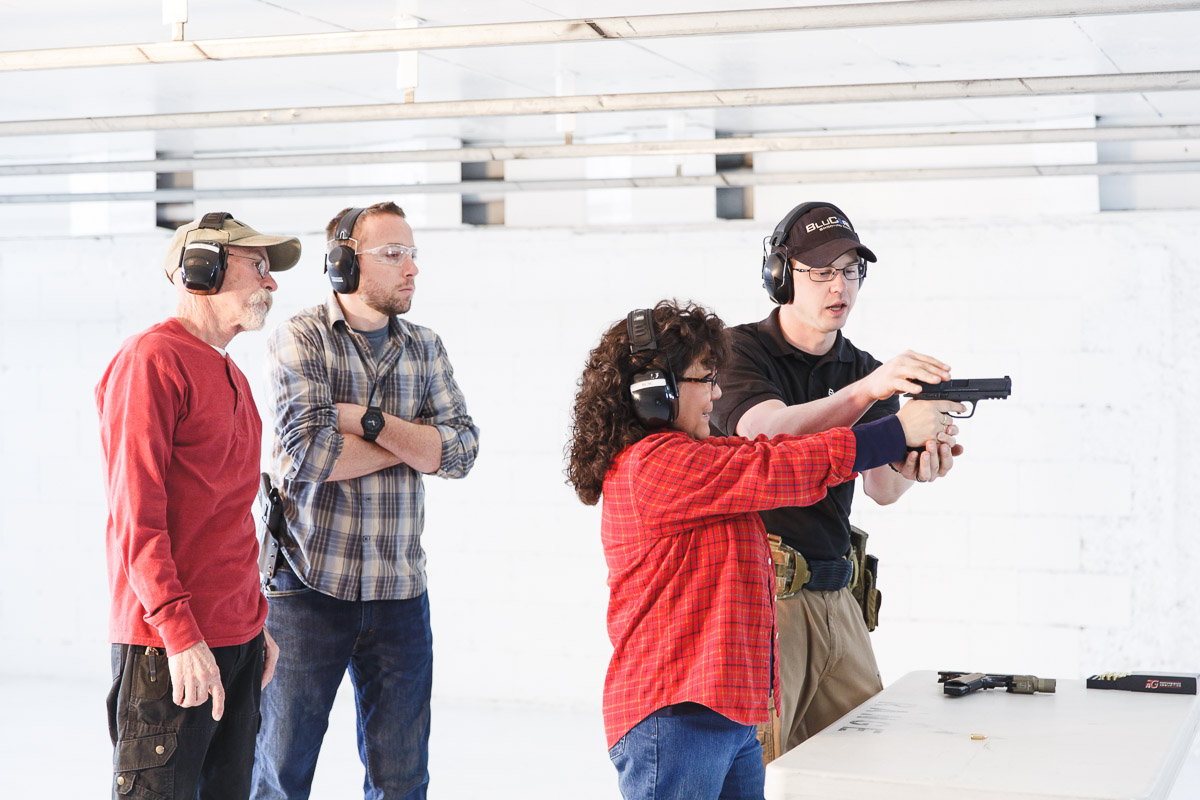 The state of Colorado requires every person applying for their Concealed Handgun Permit (CHP) to have completed an approved training class. Our Concealed Carry Class was specifically developed for people looking to apply for their Colorado CHP, as well as for current 'permit holders' looking for specific concealed carry training. Upon completion, each student will receive a certificate to be used to apply for their CHP. For students to get the most out of this class, we recommend some prior basic firearm training, such as our Pistol I class.
In addition, we also offer the NRA Basic Pistol class, which the state of Colorado also recognizes as approved CHP training.  While a good basic firearms training curriculum, it does not specifically address concealed carry issues, but you will receive a certificate upon completion that you may use to apply for your Colorado CHP.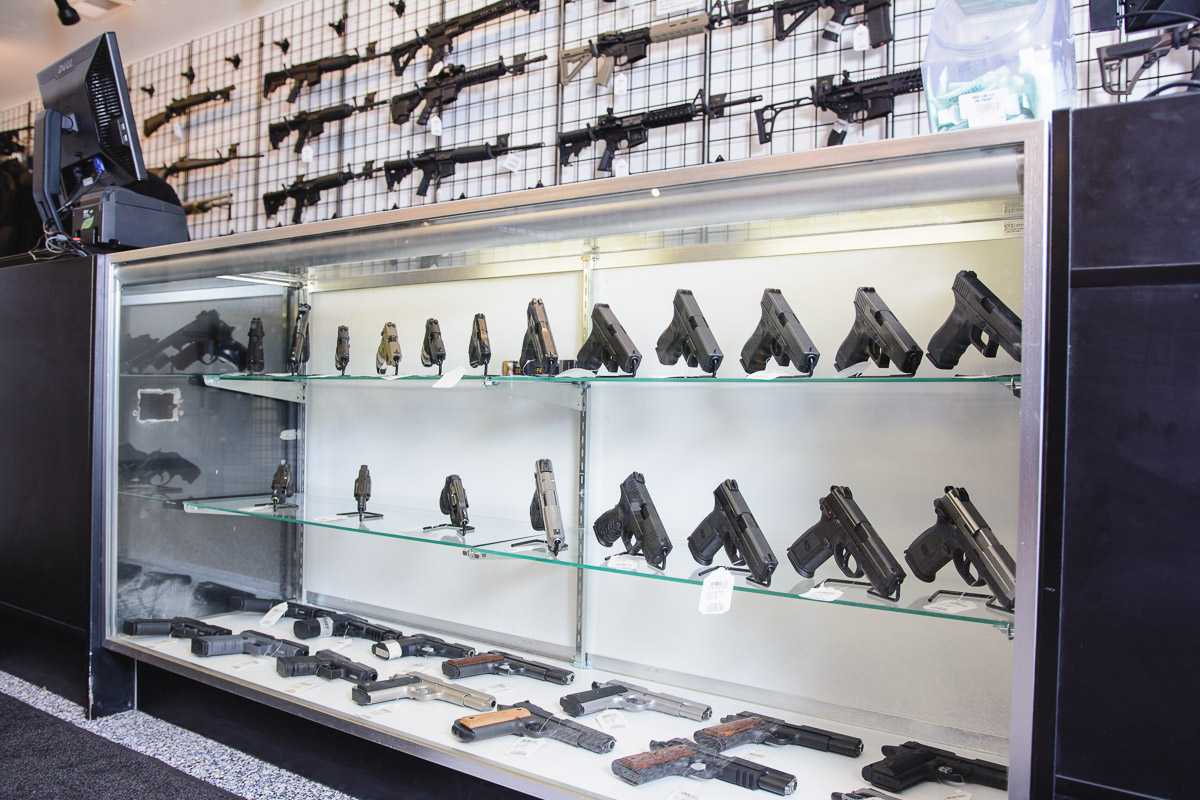 Buying your first firearm can be a challenging, frustrating experience.  Reading about a gun, and shooting it, are 2 different experiences completely.  And asking a friend or acquaintance for advice can sometimes make it even more confusing.  We can help.  We have close to 100 guns for rent in our Firearm Rental Program.  Our staff will be happy to help you try out some options before you buy. There is no better way to make an informed decision on a firearm than to evaluate your options on the range!
Another great way to check out some options is to take our Handgun Evaluation class.  This is a fun, unique way to compare 10 handguns in 5 calibers to get a great sense of what firearm might work best for you.  Click here to check out our training schedule and to look for the next time we are offering this class.
And last-but not least-our staff is always ready to help you make the perfect choice.  Whether it's for concealed carry, self-defense, or you're just interested in getting started with the great sport of shooting, we will help you make your first purchase a great experience.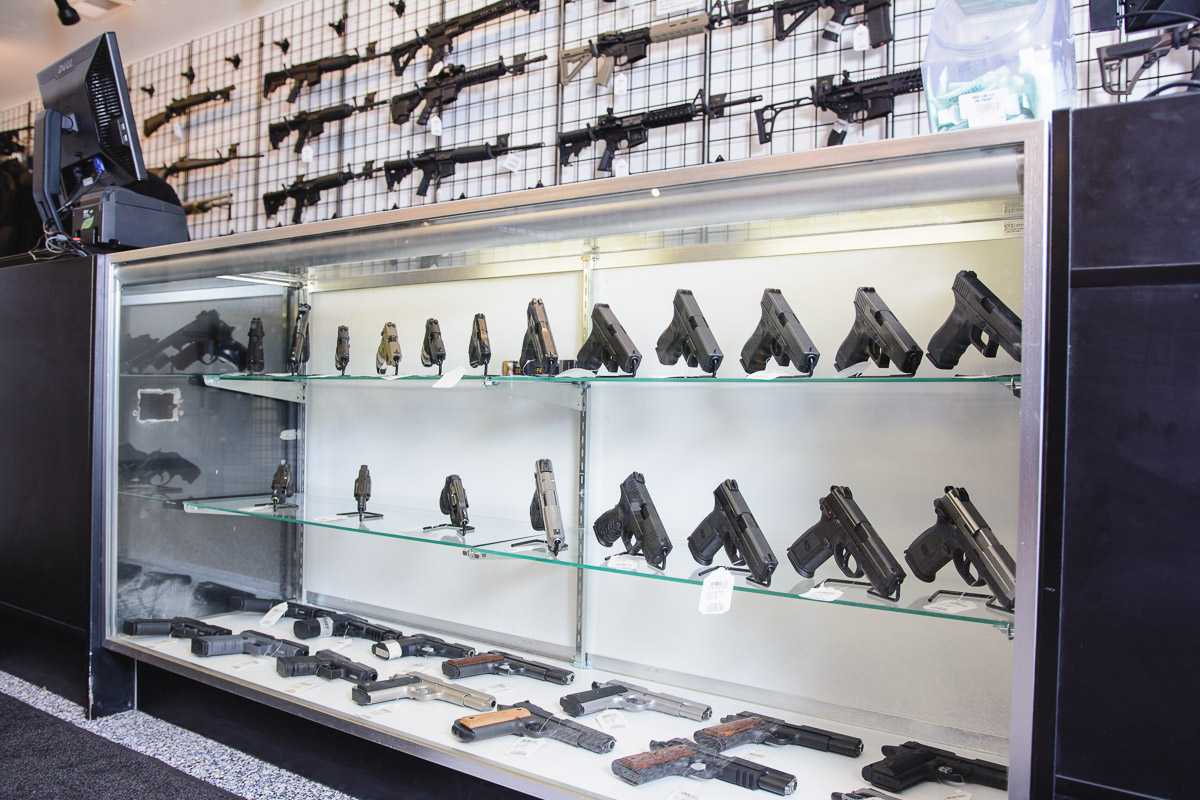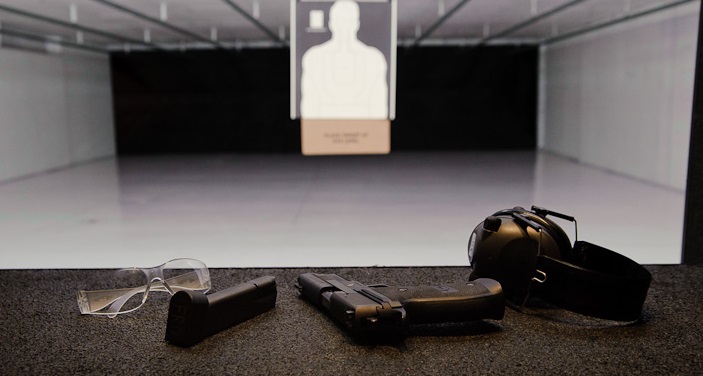 If you've never used a range before, don't worry, everybody started at the same place!  We are happy to help you get off on the right foot.  Stop by any time and we will be happy to show you around.
We will make sure we get all your questions answered, and help you get out onto the range the first time.  Sometimes we can be pretty busy, especially on the weekends, so please bear with us if we are helping other customers.  It may take a little bit of time, but we will make sure you get off to a safe and fun start.