Firearms Training, Concealed Carry Classes & More in Denver, CO
BluCore Shooting Center is Colorado's Self Defense Training Headquarters! Owned and operated by Navy SEAL combat veterans, our shooting center offers superior technical training combined with a realistic, practical approach that helps all shooters-from beginners all the way to advanced-develop their skills quickly and efficiently.
Our experience has taught us that it is critical to 'keep it simple' when training because the 'Best do the Basics Better.'  All of the tactics, techniques and procedures we teach have been proven in combat, not by others… by us!  Our training is offered in condensed, scalable, and repeatable training experiences, because we know that most people cannot take the time to attend multi-day training courses.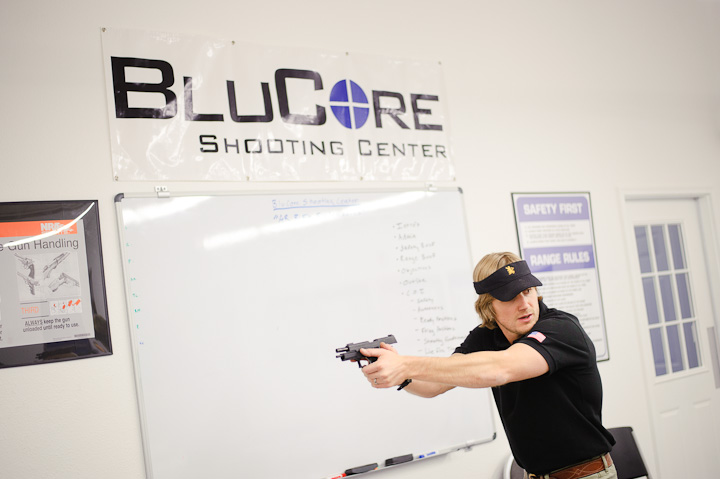 Pistol Training
BluCore Shooting Center offers a wide range of pistol classes developed for various skill levels.  In addition to offering NRA certified classes we also offer our own BluCore Shooting Center classes, including Women Only Firearms Training Classes!
The Pistol is the most commonly used firearm for self-defense purposes.  With our 'Combat Proven' pistol techniques the overall training goal is for your skills to quickly become 'well above' those who would do you harm.  Whether you are a beginner and are wanting to learn how to safely operate your pistol, or you are looking to take your tactical pistol skills to the next level, we have a pistol training class that will meet your needs.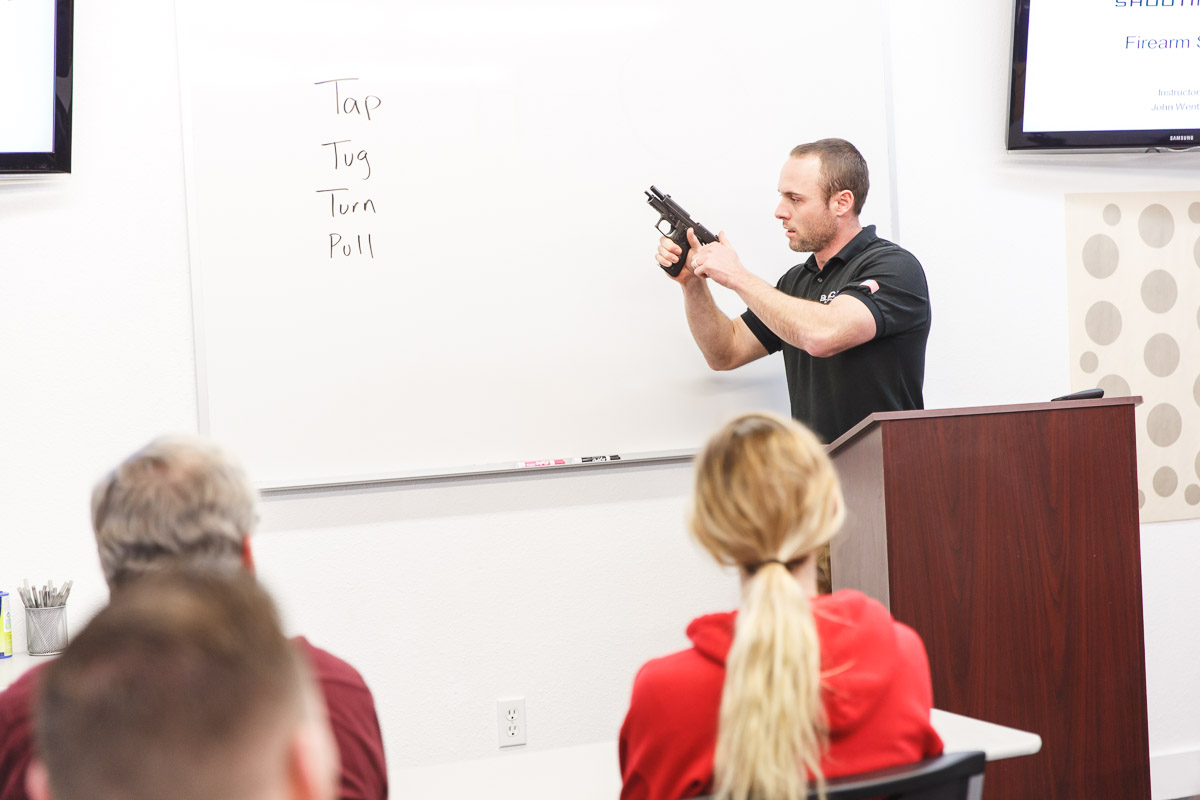 Rifle Training
Whether you are a beginner with your first AR, or you are seasoned veteran wanting to develop skills beyond the basics, we have a Rifle Training Class that will meet your needs.  A rifle is a very useful and practical firearm, and can be a very effective self-defense tool, but there are many things to think about before you decide if a rifle is a good home defense option for you.  From hunters to recreational shooters, we have classes designed just for you.  Our rifle tactics, techniques and procedures have been proven in combat… by us!  Come and learn from the best!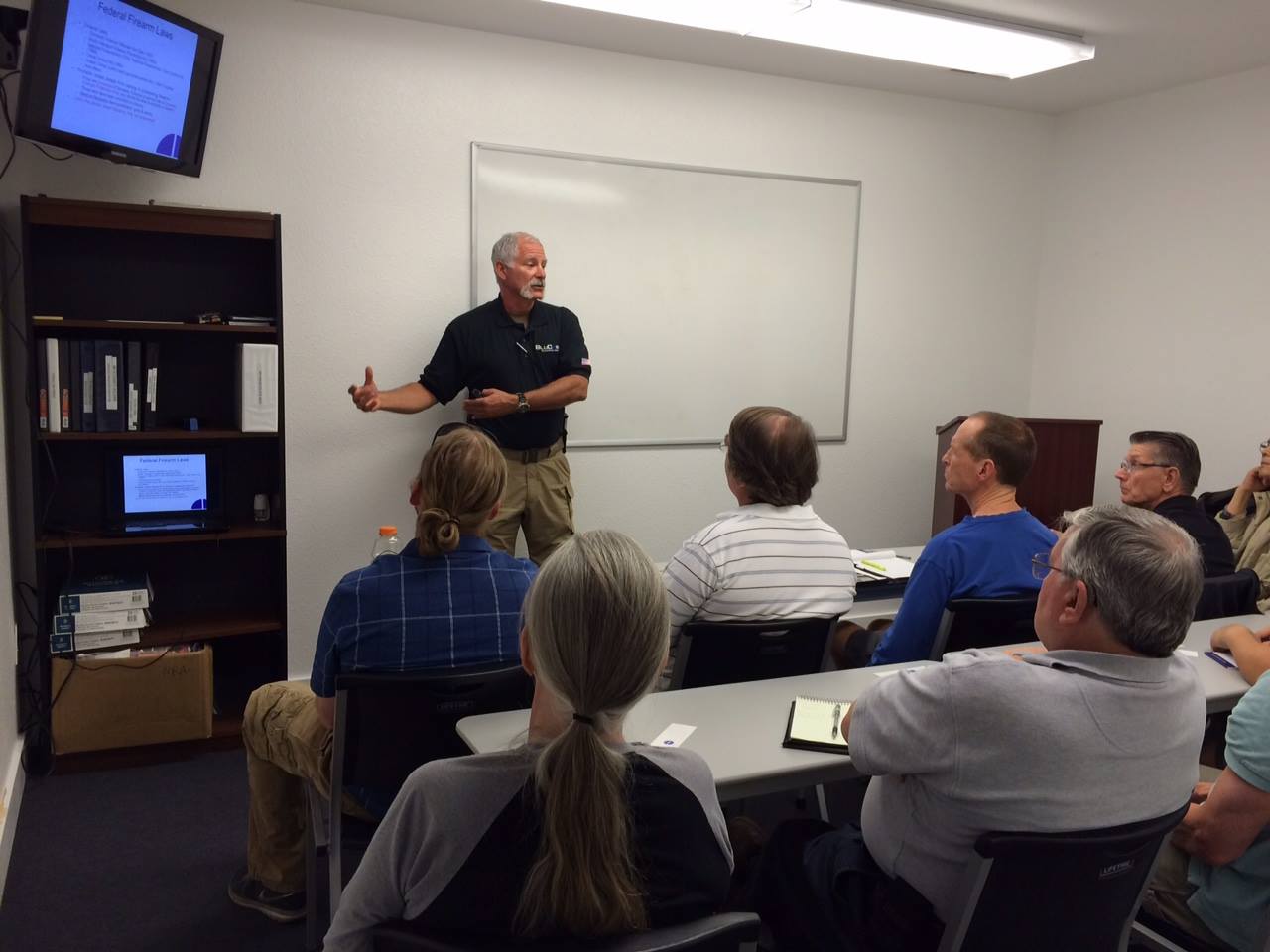 Other Training
Beyond Pistol and Rifle training, BluCore Shooting Center also offers a variety of other training classes including shotgun specific training, situational awareness/preparedness, self-defense and non-firearm/non-lethal self-defense training. In addition, we have several classes that are more informational in nature, but are invaluable to firearms owners developing their self-defense/home defense strategies, or to anyone considering the inherent liabilities associated with firearm ownership.